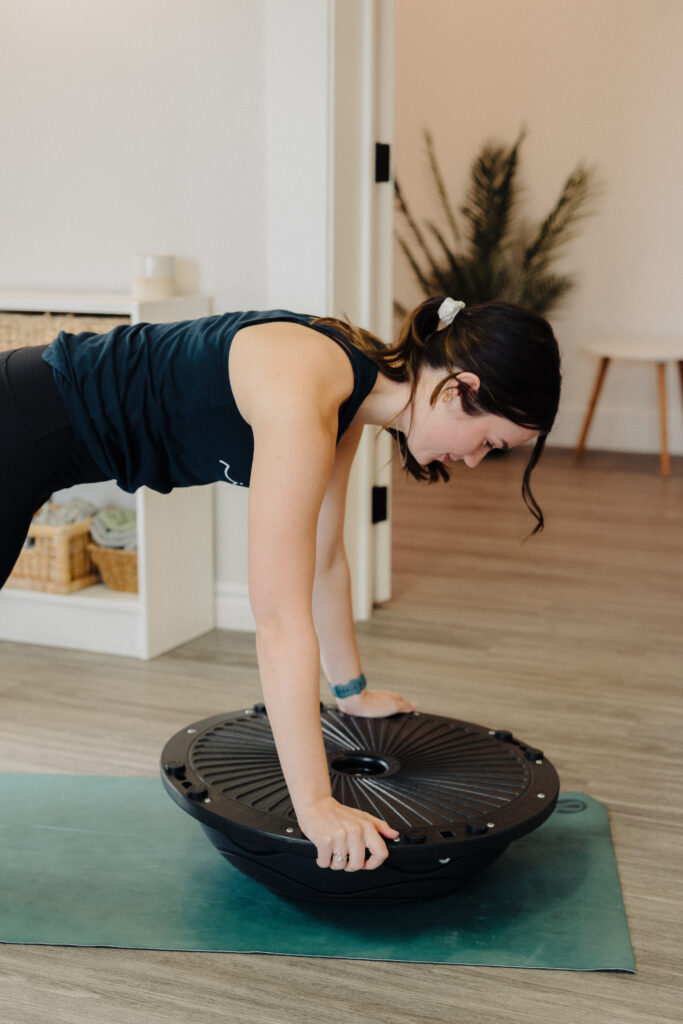 Registered Kinesiology & Certified Personal Training
Our clients deserve the best high quality professional service that they can receive for their investment. We pride ourselves in making sessions enjoyable, comfortable and appropriately challenging for our clients.
How does it work?
New clients will be seen for an initial visit. In that session we will:
– look into health history
– review doctor & surgeon notes
– address previous injuries & chronic conditions
– address pelvic health
– discuss a pre-habilitation program for upcoming orthopaedic surgeries (such as knee & hip replacements or pelvic surgeries)
– complement any physiotherapy, chiropractic, naturopathic, massage therapy or osteopathy care that clients are undergoing
Following the initial session, we create a custom program to specifically meet our clients' intentions & needs.
All sessions can be used interchangeably for exercise, yoga or kinesiology in a one-on-one or small group setting.
Sessions will address any and all of the following: postural correction, prenatal and postnatal safe training or yoga, prehabilitation before surgery and rehabilitation post surgery or to recover from injury. Also offered is taping for posture correction or wrist, shoulder, knee and ankle joints, TENS/EMS for pain relief as well as assisted PNF stretching and some mobilization techniques.
Ritual Studio's movement sessions are for any age and stage. We look forward to helping more people in our community move better and feel well!
Personal independence, freedom from pain & dysfunction, improved mood, better energy & stress management are our main objectives. Join us, we'd love to have you in our Ritual Studio community!
Contact us today to inquire about sessions at Ritual Studio!
Sessions expire within one year of purchase.
Our cancellation policy is in effect.
---